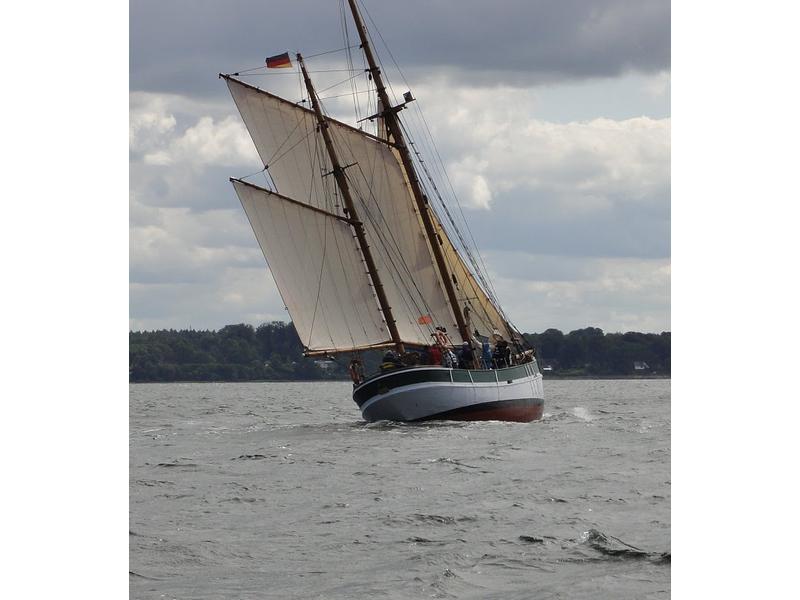 72' jens peter nipper skagen danmark haikutter fishingboat gaffketsch


Year

Length

Beam

Draft

Location

Price

1938

72'

13'

8.3'

Outside United States

$285,000
Description:
ALEXA is an former danish fishing boat built 1938 from jens Peter nipper in skagen Danmark.1993 start the rebuild to original gaff-ketsch. After 3 years rebuilding i finished the rebuild. And i start charter Business. Last maintenance was done from oct.2012 til April 2013.A new bow where installed and some Planks where changed.new painting where done, antifoulingetc. Rigg and sail where overhauled.ALEXA running under German SBG Lawan is a certifyed Tradionell Sail Ship last inspection at 2012!ALEXA is fully equiped and ready for charter or private sailing. more info and Picture visit
www.alexa-laboe.de
Equipment:
2xLiferaft 25 pers.and 8pers.
8x Automatic Lifejacket
36xLifejacket solid
1xGarmin Chartplotter 2010colour
1x136
1x126
1xEbersbächer Heatersystem
Hot and Cold Water System
2 Flame gas cooker plus oven.
Refrigerator
2x Compass Plath
Manuell anchor winsch 1902brass
Stockanchor 50m 13mm chain
2xautomatic charger 12V/24V
3x Batteria 12V 120Amph
many Tools and spare parts etc.
| | | |
| --- | --- | --- |
| Location: kiel, Outside United States | L42003 | |
Material

Hull

Type

Rigging

Cabins

Condition

wood

monohull

other

ketch

2

excellent