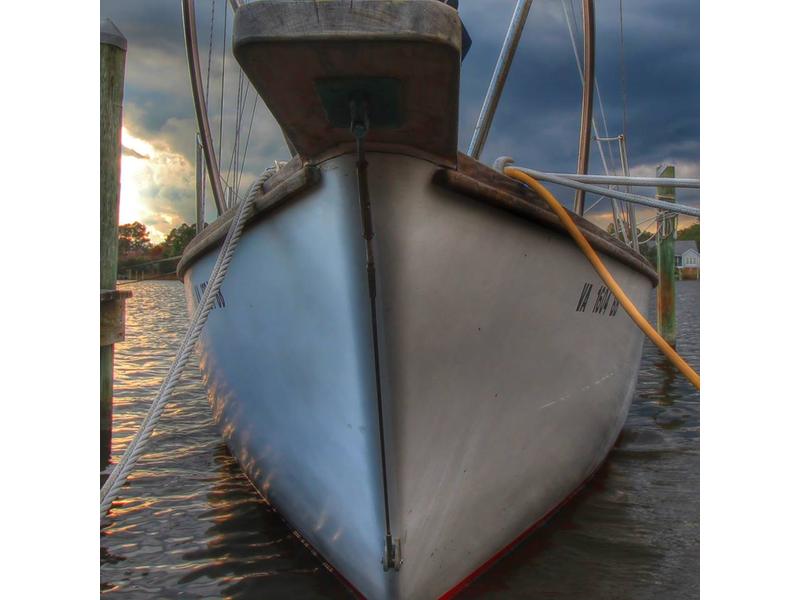 28' Cape Dory


Year

Length

Beam

Draft

Location

Price

1978

28'

8.87'

4'

North Carolina

$5,500
Description:
Additional pics found @ facebook.com/SailBoatsForSale

Youtube video of the Cape Dory 28 for sale youtu.be/sQVdKsgo6Mo
Sailors in the market for a traditionally styled, sturdily built cruising boat under 30 feet in length have two options. They can spend $150,000 or more for a custom or semi-custom built boat from one of several manufacturers, or they spend a lot less for a good used boat from one of several production boat builders who used to build such models. The Cape Dory 28, offered by Cape Dory Yachts from 1975 to 1988, is the latter.This model was designed by Carl Alberg whose conservative design style seldom wavered regardless of size. I suspect he didn't like tinkering much with a proven formula. The Cape Dory 28 features a full-length keel with attached rudder, relatively low freeboard, a very handsome sheer and a well proportioned traditional trunk cabin. The bow and stern are nicely balanced and overhangs are a bit shorter, relative to the overall length, than Alberg's earlier designs. The overall length of this model is 28' 1-1/4".

Hulls are constructed of a solid fiberglass laminate and are most often trouble-free, with the possible exception of some osmotic blistering below the waterline. Blistering is usually not severe and I have yet to see a case that I felt seriously compromised the safety of the boat.
| | |
| --- | --- |
| Equipment: | Rebuild Volvo engine sitting in boat needs to be installed. |
| | | |
| --- | --- | --- |
| Location: Oriental, North Carolina | L47313 | |
Material

Hull

Type

Rigging

Cabins

Condition

fiberglass

monohull

cruiser

masthead sloop

1

good