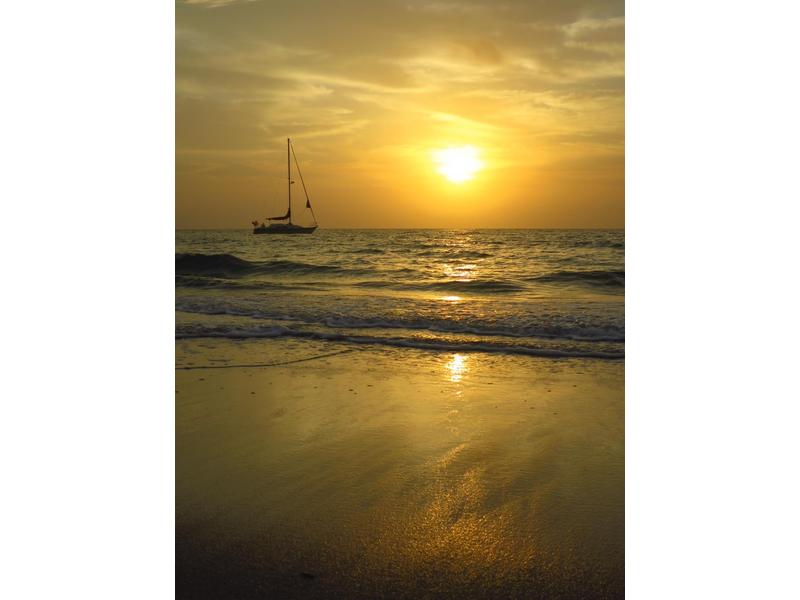 30' Mirage SX


Year

Length

Beam

Draft

Location

Price

1985

30'

12'

5.9'

Florida

$18,500
Description:
The cover picture was taken recently one morning while at anchor off Galt Ocean Mile.

This is a rare to market Mirage SX 30 . designed by an Australian racer and built by Kirby in Canada. The boat is designed for rugged ocean racing and its the fastest 30 foot boat in its Class. It truly is a boat built to go round the world. I sailed it , single handed, from Maine to South Florida (1700 miles)and encountered weather (including Hurricane Arthur)and waves that would trouble most boats, but not this one.
It has a Yanmar 13 horse power diesel engine that we put $7,000 into it when we first got the boat a couple of years ago. (pictured here on jacks). Two and a half years ago I put in all new cushions and made the boat look very nice (pictured) It has age, 1985) but still very solid with many more years of sailing ahead. This boat with the exception of only the last two years was always in northern New England weather and was not subjected to years of tropical summer weather that destroys our boats down here. The Sails are in very good condition with no repairs and white with a racing number on the Main.
I recently bought another boat and I'm selling this boat to the highest bidder over the next couple of weeks. I have given notice to leave the dock. If you're interested in buying a 30' sailboat you won't find a better deal. Of course I'm talking about a real boat and not some throw-a-way that you would have to put many thousands into it to bring it to the level of my boat. There is still a few hundred dollars needed to make everything right, That's correct HUNDREDS not thousands, handyman stuff. The BUC value is about $23,000. Anything close to $18,500 gets the boat. So make your best offer.
| | | |
| --- | --- | --- |
| Location: Fort Lauderdale, Florida | L66097 | |
Material

Hull

Type

Rigging

Cabins

Condition

fiberglass

monohull

other

cutter

1